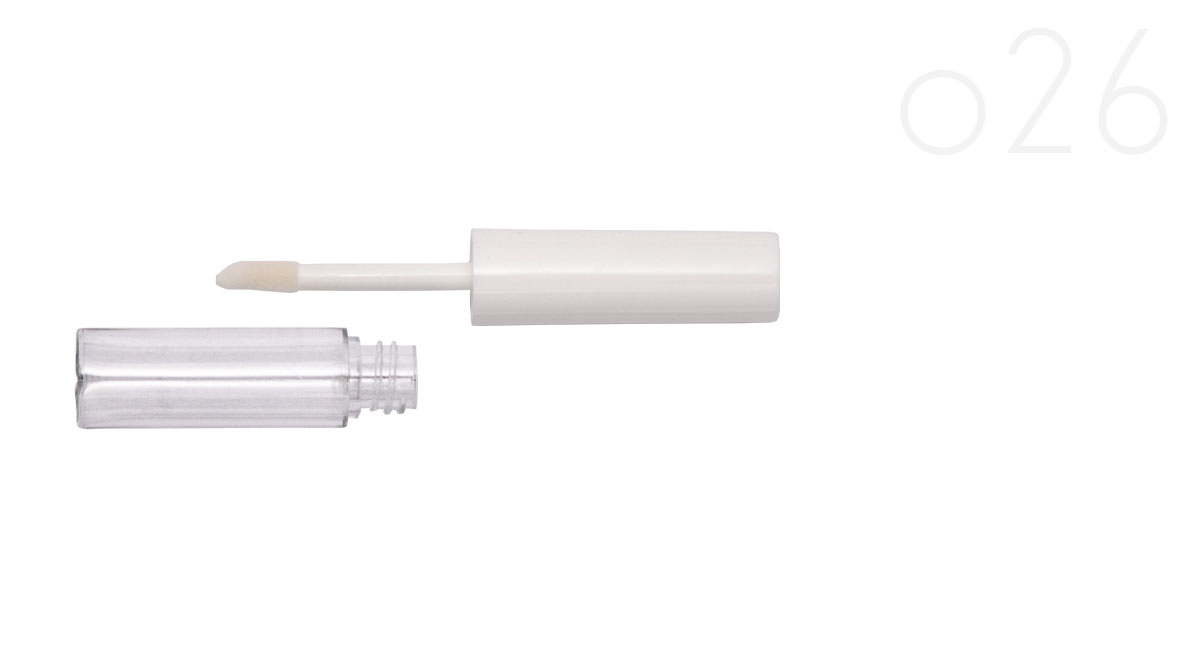 Mini bottle with soft applicator o26

Product designed for nutritious lip oil.
Non-sticky oil formula, rich in active plant oils – jojoba, almond and grape seed.
Lip oil gives a natural, radiant glow, provides comfort and nutrition, leaving a slightly sweet taste on the lips. We offer different flavours – watermelon, honey, cucumber, mint, red berries etc.
The product moisturizes, firms and smoothes the lips surface. It has nutritional and regenerating properties, and thus improves the contour of the lips. It also provides protection against adverse external factors.
Product length: 83 mm
Diameter: 14 mm