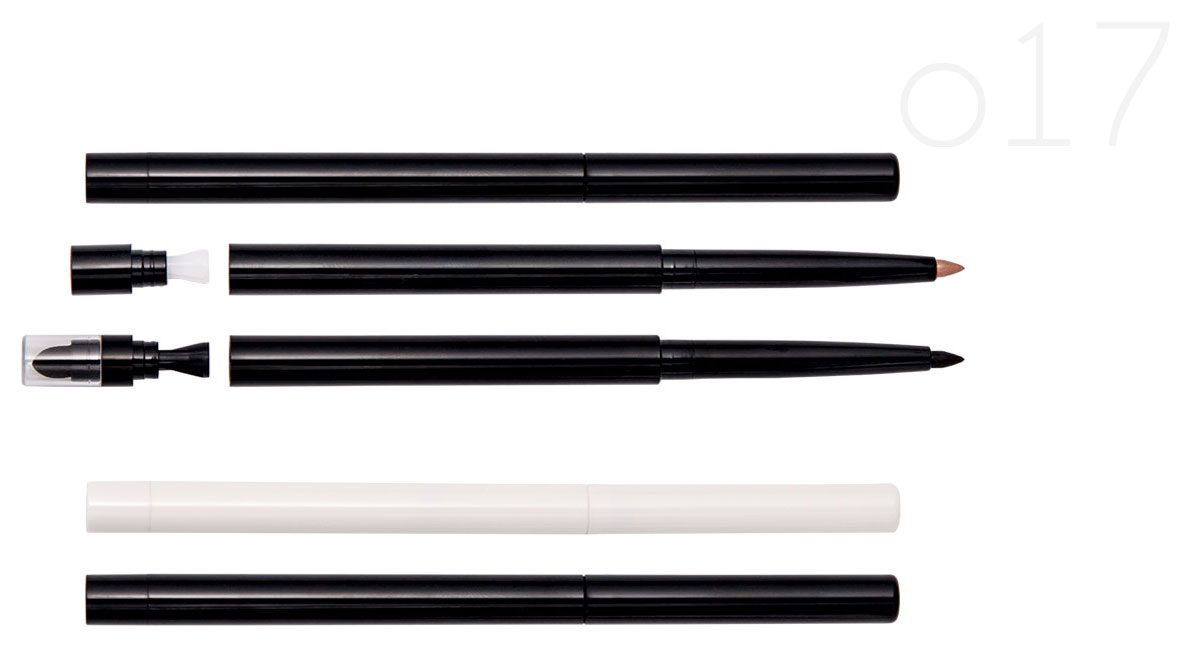 Twist cosmetic pencil with sharpener and smudger applicators o17

High quality air-tight twist barrel o17 is recommended as lip liner, eye pencil and eyebrow pencil. We offer classic black barrel colour combined with the colorful end plug which marks the colour of the lead.
There is also a choice of sponge applicator. Trendy smudger applicator enables perfect blending ability which is necessary for creating a great smoky eye makeup. This product is easy to apply and will prove ideal for creating precise lines.
Product length: 130 mm
Diameter: 8,25 mm