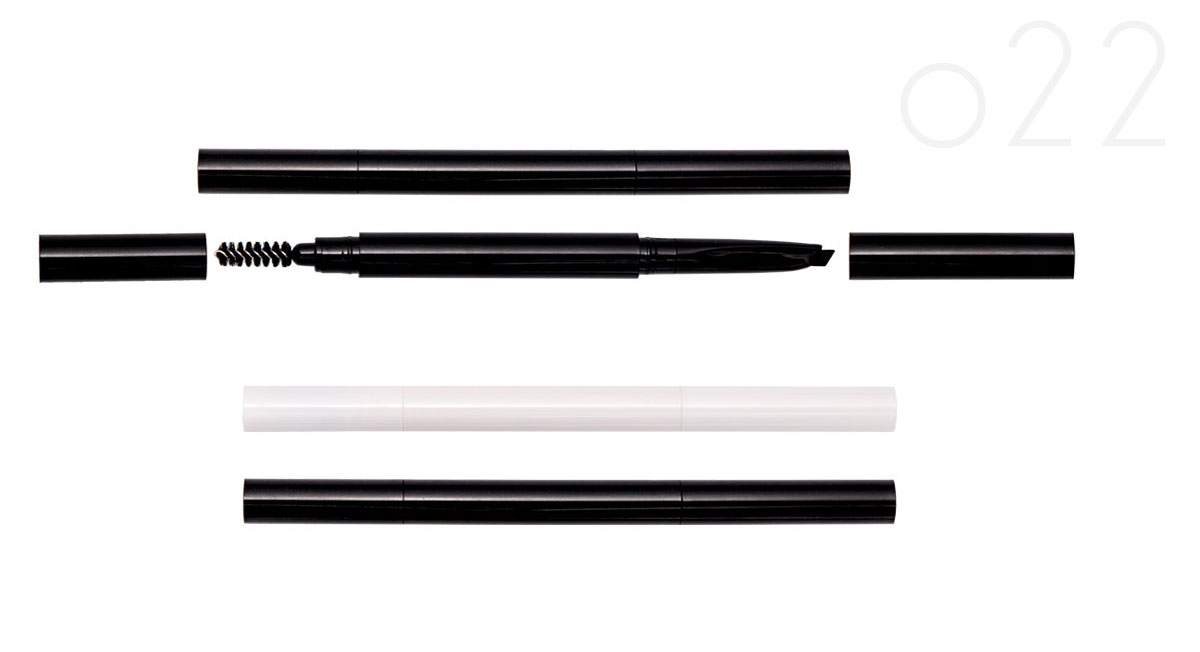 Triangular twist pencil with mascara applicator o22

Packaging designed for eyebrow pencils.
The triangular stick is multifunctional. The sharp tip creates thin lines and enables feathering. The flat tip creates thicker lines and allows to fill and precisely shape the eyebrows.
The product gives the color, while the attached brush allows combing, and giving the shape of the eyebrows.
Product length: 141 mm
Diameter: 10 mm