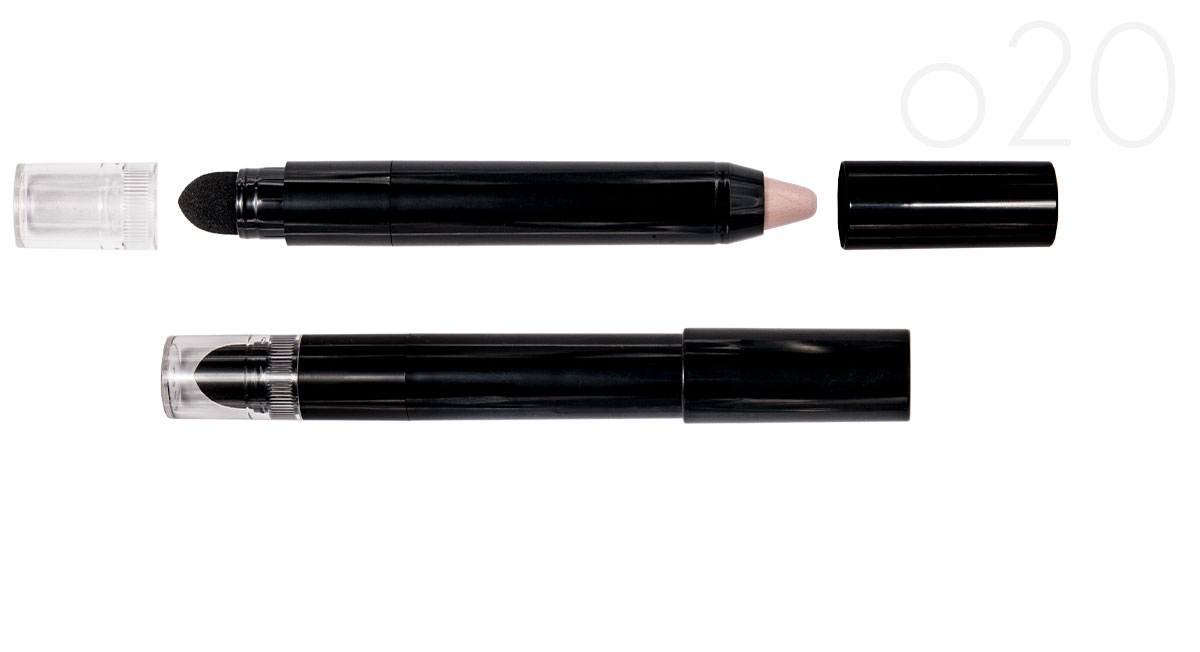 Chubby with smudger aplicator o20

Chubby twist cosmetic pencil with smudger aplicator enables perfect blending ability which is perfect for concealers to cover any blemishes or discolorations. Our product will be ideal for such products as blusher, eyeshadow, and latest must have: contouring and strobbing products.
We offer classic black barrel colour with black cap and black smudger.
Product length: 135 mm
Diameter: 16 mm