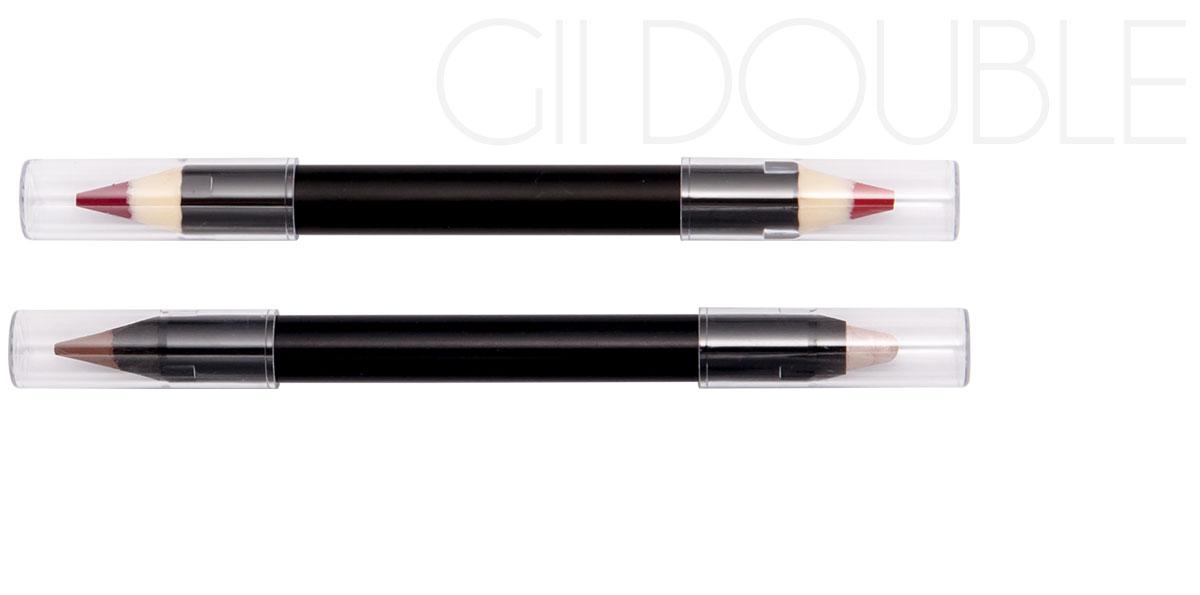 Thick double ended cosmetic pencil GII

Thick double ended cosmetic pencil is available in two variations: single and double sharpened. This solution has a wide range of combining shades. It also gives many possibilities of application and meets other client preferences.
Our 2-in-1 thick duo pencil has gained great popularity both as Eyeliner combined with Eyeshadow and Lipstic combined with Lip Pencil. For multifunctional use of one product we also propose  2-in-1 eyebrow highlighter combined with eyebrow pencil.
Depending on the seasons we offer variety of colour mix.
Product length: 155 mm
Diameter: 10,9 mm